GIS(グローバル教養学部)は、受験生・保護者、進路指導の先生方、塾・予備校関係者等を対象としたGIS独自のオープンキャンパスを2023年6月18日(日)に開催いたします。出願基準を緩和した総合型選抜(自己推薦入試)の変更(2024年度4月入学者対象)を含む入試制度についても、GISの教員が詳しくご説明いたしますので、是非お越しください。
※本イベントは終了いたしました
【開催日時 / 場所】
2023年6月18日(日)13:00~16:00 / 市ヶ谷キャンパス 外濠校舎3階(S305)
【対象者】
・2024年度4月に入学予定の受験生(現在高校1年生、2年生の参加も歓迎します)
・受験生の保護者
・高等学校の進路指導ご担当の先生
・塾・予備校関係者

【イベント内容】(予定)
13:00~13:05
学部長による挨拶
13:05~13:55
学部概要及び自己推薦入試を中心とした入試説明:日本語で行います。
  ※夏のオープンキャンパス(8/19、20、21)では英語で行います。
14:10~14:25
模擬授業(英語で行います。)
14:25~14:40
GIS生へのインタビュー:GIS生が学部の魅力について語ります。
14:40~16:00
個別ブースでの相談会(GISの教員、事務スタッフやGIS生が個別の質問・相談にお応えします)
【申し込み方法】
Googleフォームより、6月16日までに回答をお願いします。(定員200名)
※本イベントの受付は終了いたしました
【その他】
公式LINEを始めました。入試情報など受験生向け情報を配信予定です。
以下より、友だち追加をお願いします。
LINE友だち追加はこちら
※以下のQRコードからも追加いただけます。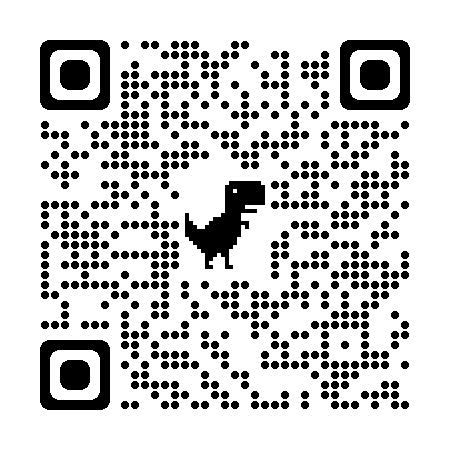 GISでは2024度入試より、現行の総合型選抜を、受験生が持つ資質や能力(現在の英語力および入学後の英語力向上の可能性を含む)をより多面的な視点で評価し、より総合的に判断することを可能とする総合型選抜に変更いたします。この変更により、設立以来、使命としてきた「多様性に富む学習環境」をより充実させ、「グローバル市場の第一線で活躍できる人材」を育成するという高等教育機関としての責任を、これまで以上に果たしていきたいと考えております。
私たちには2008年の設立以来培ってきた15年間の経験とノウハウがあります。それらを活かしながらこれまで以上に「国内外問わず、英語を共通言語として活用し、グローバル基準の知識・教養、実践的スキルとマインドをもって堂々と世界の人々と渡り合うことができ、グローバル社会の発展に貢献できる魅力あるリーダー」を育てていきたいと思います。具体的には、日系グローバル企業、外資系企業、海外大学院、起業などへの就職・進学をこれまで以上にサポートします。
GISを志願するより多くの受験生が、新しくなった自己推薦入学試験に挑戦することを期待します。
法政大学 GIS(グローバル教養学部)
学部長 福岡賢昌
【本件に係る連絡先】
法政大学学務部学務課GIS担当
Email: gis@hosei.ac.jp
Tel.03-3264-5805

On June 18, 2023 (Sunday), GIS will hold its own open campus event targeting prospective students, their parents, teachers in charge of career counseling at high schools and individuals related to cram schools and preparatory schools. At the event, GIS faculty members will provide detailed explanations about the admission system, including changes to the comprehensive selection process (self-recommendation entrance examination) that have made it easier to apply (targeting students who will enter in April 2024). Please come and join us!
[Date and Location]
June 18th, 2023 (Sunday) 13:00-16:00 / Ichigaya Campus (S305)
[Target Audience]
・Prospective students planning to enter in April 2024 (including students from affiliated schools; current 1st and 2nd-year high school students are also welcome to participate)
・Parents of prospective students
・Teachers in charge of career counseling at high schools
・Individuals related to cram schools and preparatory schools
[Event Content]
At GIS, we have planned the following program:
13:00-13:05
Greeting by the Dean (in Japanese)
13:05-13:55
Explanation of the department overview and admission process with a focus on the self-recommendation entrance examination (in Japanese).
 *At the Summer Open Campus events (8/19, 20, 21), the full program will be conducted in English.
14:00-14:15
Mock lecture (in English)
14:15-14:30
Dialogue between faculty members and GIS students: Faculty members and GIS students will have a dialogue on stage.
14:30-16:00
Consultation sessions at individual booths (GIS faculty members, administrative staff, and GIS students will answer individual questions and concerns).
From the 2024 entrance examination, GIS will change to a comprehensive selection method that enables a more multifaceted evaluation of the qualifications and abilities of applicants. By taking into account their current English proficiency and potential for improvement in English proficiency after enrollment, we will be able to make a more comprehensive judgment on each applicant. With this change, we aim to further enhance our mission of providing a learning environment rich in diversity since our establishment, and to fulfill our responsibility as a higher education institution that contributes to society by nurturing individuals who can play active roles in the forefront of the global arena, including Japanese global companies, foreign companies, overseas graduate schools, and entrepreneurship.
Since our establishment in 2008, GIS has 15 years of experience and expertise in cultivating focused leaders who can confidently compete with people from all over the world using English as a lingua franca. Through our program, we facilitate students' development and ensure that they possess global standards of knowledge and culture, practical skills, and an ambitious mindset in order to contribute to the development of global society. We hope that even more prospective students who aspire to study in GIS will challenge themselves by taking the newly revamped self-recommendation entrance examination.
Takamasa Fukuoka
Dean of GIS
【Contact】
Hosei University GIS Office
Email: gis@hosei.ac.jp
Tel.03-3264-5805