Center for Regional Research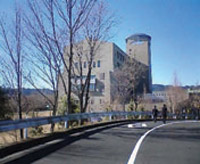 Recently, communities have been urged to increase their independence and autonomy. The objectives of the Center for Regional Research are not only regional research and education, but also the provision and dissemination of the knowledge and information that Hosei University has accumulated. Therefore, the Center functions as an interface that facilities communication between Hosei University and municipalities, businesses, local communities, NPOs, NGOs, and governmental organizations.
The Center hopes to contribute to the revitalization, revival, and development of local communities by building networks with various leaders of municipalities, NPOs, NGOs, and local businesses who are engaged in the development of the regions.