Library
The establishment of Hosei University Library dates back to the late nineteenth century and the time of Hosei University's precursor, the Tokyo School of Japanese-French Law. Since that time the library has expanded and developed in step with the university and its collection now exceeds 1,700,000 volumes.
Among these are many valuable original manuscripts such as the hand-written manuscripts of the university's first President, Dr. UME Kenjiro, and the private collections of other distinguished scholars and former professors such as MIKI Kiyoshi, TOSAKA Jun, WATSUJI Tetsuro, and MASAOKA Shiki.
The Library consists of the main library at Ichigaya Campus, the Tama Campus, and the Koganei Campus Library, all of which are freely accessible to all Hosei University students.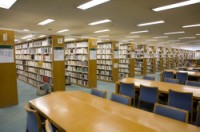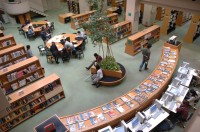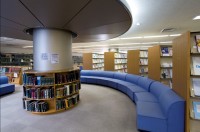 Precious Materials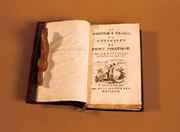 Hosei University Library holds a number of rare books that are almost impossible to obtain today.
Among those masterpieces, there is Jean Jacques Rousseau's The Social Contract (first edition, published in 1776), Corpus Juris (6 volumes, published in 1589), James Joyce's Ulysses (limited edition with drawings and the autograph of Henri Matisse), and the first edition of Karl Marx's Capital Volume 1 that has his autograph and was presented to his close friend.
Many other rare books that are valuable historical sources are held in the library.